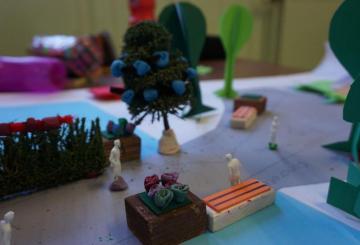 Notice of AGM
We will be holding our AGM on 12th March 2018 7:30 to 9:00 pm at Murrayfield Parish Church Hall, Dove Lounge (accessed via rear doors). As well as the election of the committee for the coming year, there will be an opportunity to hear about progress on the detailed design for the City Centre West to East Link (CCWEL) and give us your ideas and feedback.
Nominations for new committee members and officers are welcome. Please contact us in advance of the meeting.
The agenda is
Apologies for absence
Chair's report - including current status of CCWEL project
Secretary's report
Election of Chair, Secretary & committee members
Any other business
CCWEL progress
Since our last newsletter, the Council has been working behind the scenes to progress on the detailed design. Ruridgh McMeddes sends out regular updates on this process. You can find his contact details here if you wish to sign up to the mailing list. 
The consultation period for the Traffic Regulation Order covering Roseburn to Haymarket is due to start in a few weeks time. The designs will be available online and community drop-in sessions will be arranged to give people the opportunity to view and comment on the plans. We will notify our members by newsletter once this process starts.
As part of the CCWEL project, Rejuvenating Roseburn is a project to improve the Old Colt Bridge area. It aims to create community space at the heart of Roseburn. The design is ongoing and the latest plans will be presented at the Murrayfield Community Council meeting on 27th February.
Save the date - Pedal on Parliament - 28th April
Pedal on Parliament this year is on 28th April. There will be a feeder ride from West Edinburgh which will be family friendly. Why not come along & enjoy the camaraderie as thousands of cyclists ask our politicians to make Scotland a cycle friendly country. Joining points will include Roseburn Park and the Russell Road 'zigzags'.