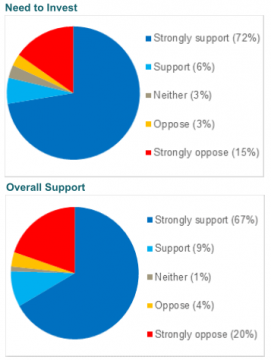 Edinburgh Council published the official Consultation Report today, and we are delighted to hear that the route is strongly supported.  72% of respondents strongly support the need to invest, and only 15% strongly oppose.
Roseburn Terrace: 74% strongly/support the proposals whilst 24% are in opposition. Concerns relate to potential congestion and the impact of trade for local businesses. However, many respondents felt the scheme will improve safety and encourage cycling.

— Consultation Report section 16.2
The next step for the Council is a detailed design review, which is already underway.  We are looking forward to seeing a design that maintains the key principles that will make the route a success with some detailed improvements to take into account feedback.