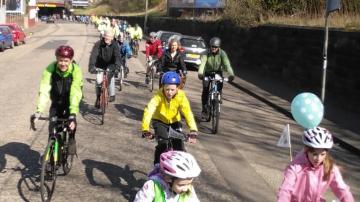 Car-dominated transport is increasingly struggling to meet the needs of a growing city.  The negative aspects are becoming more apparent — congestion, air pollution, emissions, traffic accidents and parking problems.  Not everyone can or wants to give up, but thousands of people would with a suitable route.  The current meandering back routes with difficult sections on main roads are clearly not proving attractive to the majority of potential cyclists.
Investing in public transport, cycling and walking helps take cars off the road, keeping our cities moving and growing sustainably— Transport Works
The Proposal offers a safe, convenient and direct route into the city centre, which would help people to chose to cycle more and drive less.