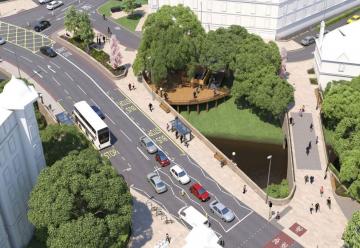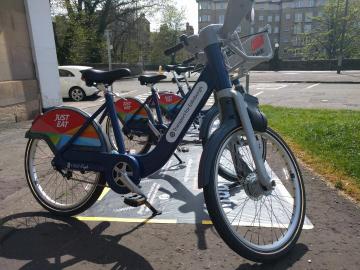 The design proposals for Rejuvenating Roseburn have now been published and the Council is asking for input from the community. This public realm improvement project is included within the CCWEL cycle route scheme as one of many measures for the benefit of the wider community. It's a welcome step to enhance Roseburn, making it a little greener, less car dominated and creating a space for people. It's exactly the kind of measures called for by Murrayfield Community Council in their 2014 Roseburn Action Plan.
Please do take part in the consultation as it is important that the Council hears the voices of those that support these specific proposals or have constructive suggestions to make. Please take a look at the plans and complete the survey here. There are full visualisations in the document 'Roseburn Questionnaire' at the bottom of the page. You can see how we responded here. For more detail about where the cycle path goes, see these annotated drawings.
On Tuesday 30th April, the Council team will be on site at the bridge from 13:00 to 18:00 to answer any questions.
Roadworks on Roseburn Terrace
From 20th May there will be roadworks in Roseburn Terrace near the junction with Murrayfield Place for around 13 weeks.  There will be lane closures, side-road access closures and parking restrictions.  All-in-all it seems like the perfect opportunity to leave the car at home and cycle or walk.
New Cycle Hire Stations
The "Just Eat Cycles" are becoming very popular around town.  There are now 5 stations in Roseburn, and many other nearby.  Prices start at £1.50 for an hour, and you can return the bike to any other station.